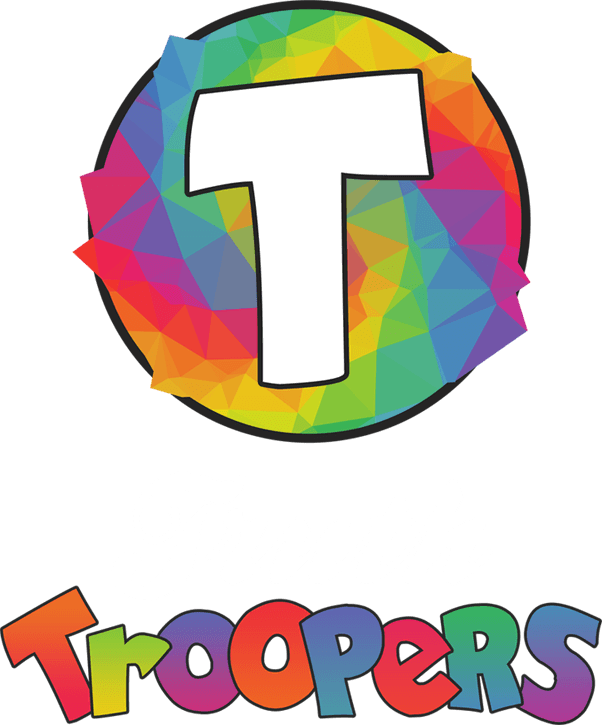 Grades K – 6
"Let's GOOOOO!"
Come join us for a special Kids Week 2020! July 6-8, 2020 (Monday, Tuesday, Wednesday), 9:45 AM- 12:15 PM each day.
Kids Week this year will look a bit different. We will be spending most of our time at a local park, enjoying fun games, snacks, Bible Lessons, and good times together! CLICK THE YELLOW BUTTON TO REGISTER.
Join us for Truth Troopers at the Park! 
Every Thursday evening for the month of June.  Meet us at the church parking lot at 5:45PM or at the field between Kent Rd and Ralph St (see map) at 6PM!
Pick up at the church parking lot at 7PM. Watch our Truth Troopers Facebook and Instagram pages for more info!
THU  |  6pm
(September – early June)
at New Life
(3900 Carey Rd.)
THU  |  6pm
(September – early June)
at New Life
(3900 Carey Rd.)
WHAT IS IT?
Truth Troopers Kids Night is a weekly evening of FUN, GAMES, and EXCITEMENT for children in grades K-6.  Our purpose is to serve the children and families of our community by providing a safe and caring environment where kids are reminded of their great worth and purpose. We provide children with crafts, snacks, games, and an exciting Bible lesson. Our prayer is that each child would not only know about Jesus, but would know Jesus personally as the God who loves them.
SUMMER EVENTS
New Life has put on a free Truth Troopers Kids Week program for several years. Kids Week consists of Tuesday – Friday programming. At Kids Week, children grades K – 6 can expect LOTS OF FUN: games, snacks, crafts, crazy-silly fun, and Bible lessons that teach about God's great love.
COMMUNITY OUTREACH EVENTS
New Life puts on regular Truth Troopers and neighborhood community events, including Family Parties in the Park and Christmas Outreach Parties!  Watch the New Life website and Truth Troopers page for more details and info!  You won't want to miss these fun and exciting family festivities!
Let the little children come to me, and do not hinder them, for the kingdom of God belongs to such as these.
– JESUS, Mark 10:14b (NIV)